Complementary equipment
and services
Diafor has developed a variety of turnkey services to meet the needs and specificity of its clients' projects. In other words, Diafor is a versatile and specialist in diamond drilling company, which also owns a number of state-of-the-art equipment.
For more information about our complementary services, see below.
You have a project in mind and you think we could help you? Contact us to discuss it and check if we are available!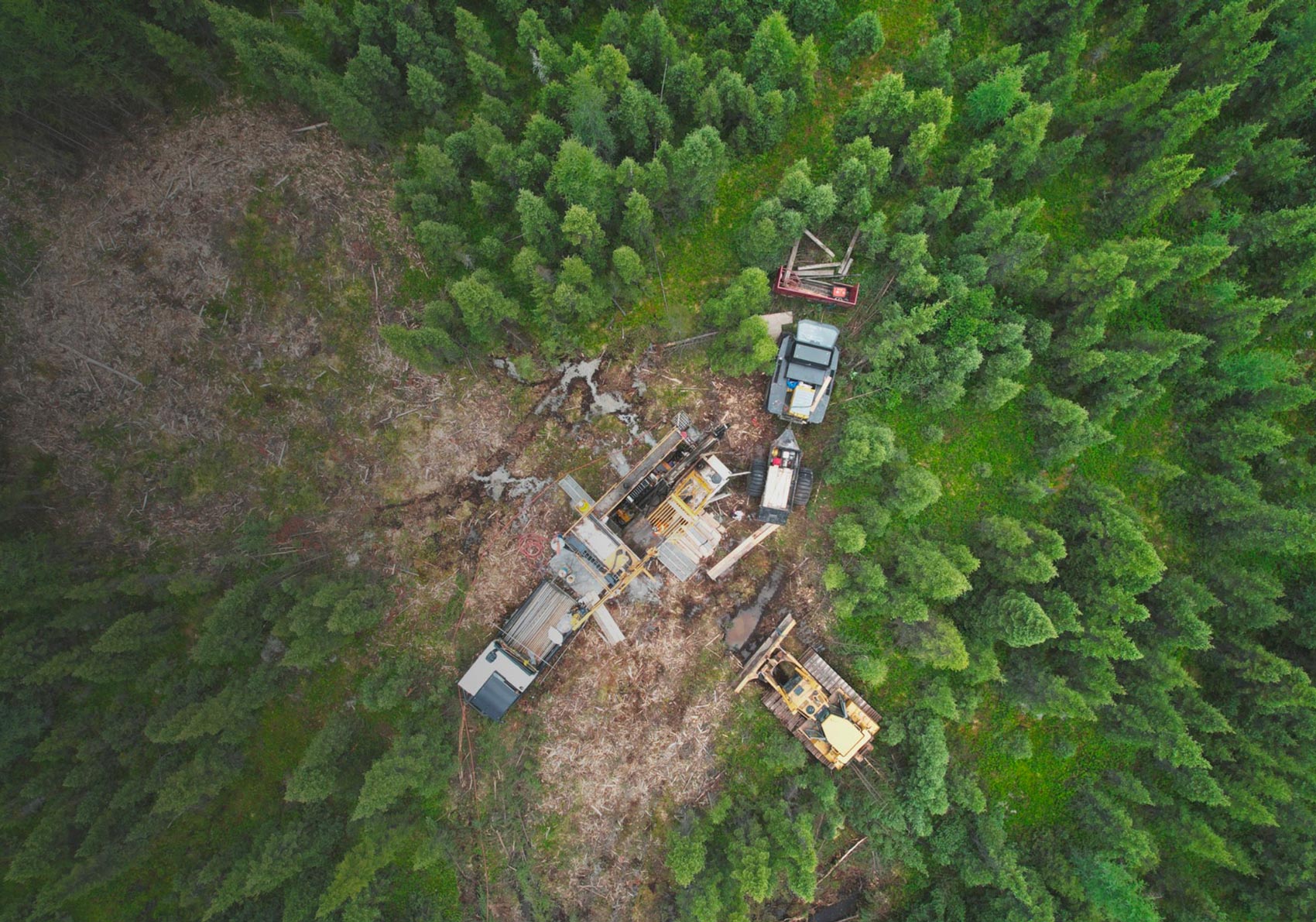 Access to sensitive areas
Wood padding
Diafor has the equipment and know-how to access most of the places where drilling is required, while respecting the established standards as well as the ECOLOGO™ certification.
In addition, Diafor adapts its equipment according to the seasons in order to optimize its work, and maximize the duration of the drilling season.Diafor has access to wood padding solutions at hand to cover its accesses and drilling sites on the most sensitive areas, when necessary. This is a turnkey service, from the installation to the uninstallation.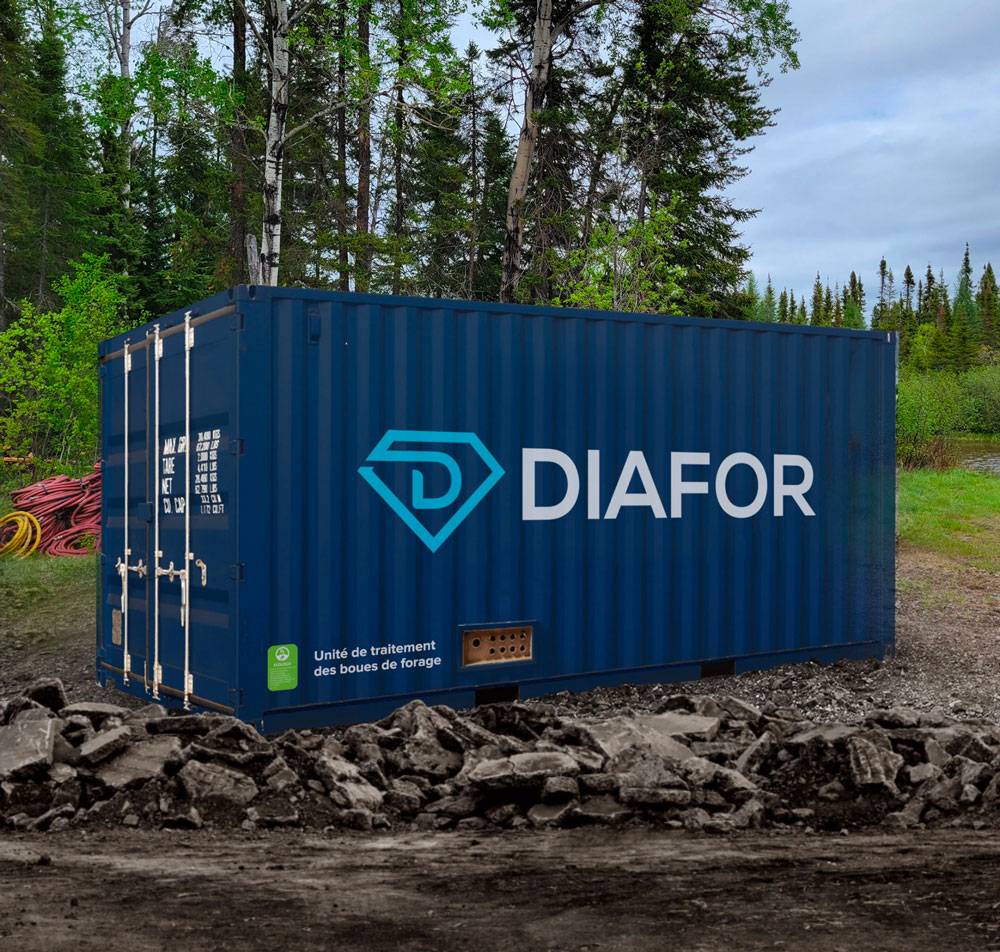 Diafor offers peace of mind to its clients when it comes to drilling in sensitive areas, nearby hydric zones or in a watercourse, in which no drilling mud can be left.
Indeed, Diafor has access to solid separation technologies that allow the recirculating of borehole water in a closed loop and the recovery and extraction of drilling mud. Diafor then takes care of safely disposing them where appropriate.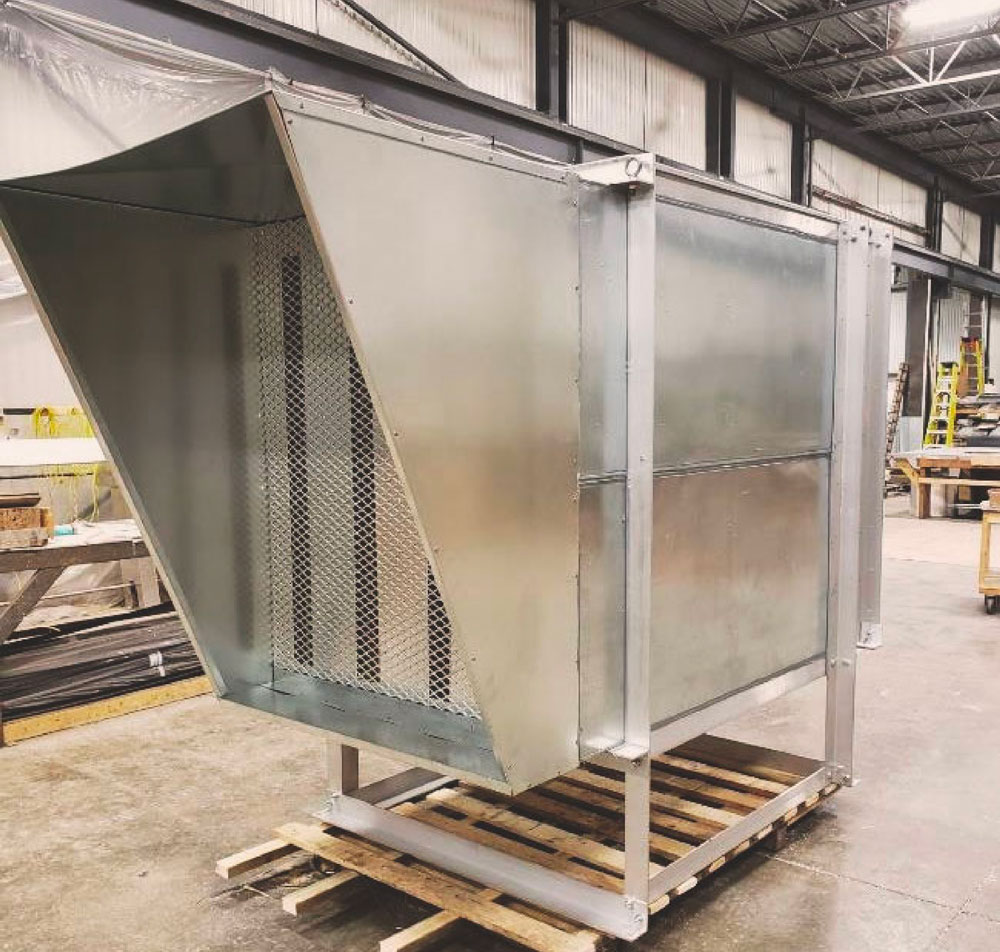 Sound
attenuation solutions
Diafor has not only an insulated drill to dampen the sound at the source, but it also has access to the latest sound attenuation solutions to reduce the noise as much as possible,
One of the solutions consists of a soundproofing mattress, hung on the walls of the drill and pumping station, as well as silencers at the exhausts and engine air intakes. These state-of-the-art solutions have proven their worth in terms of social and environmental acceptability on several major drilling projects.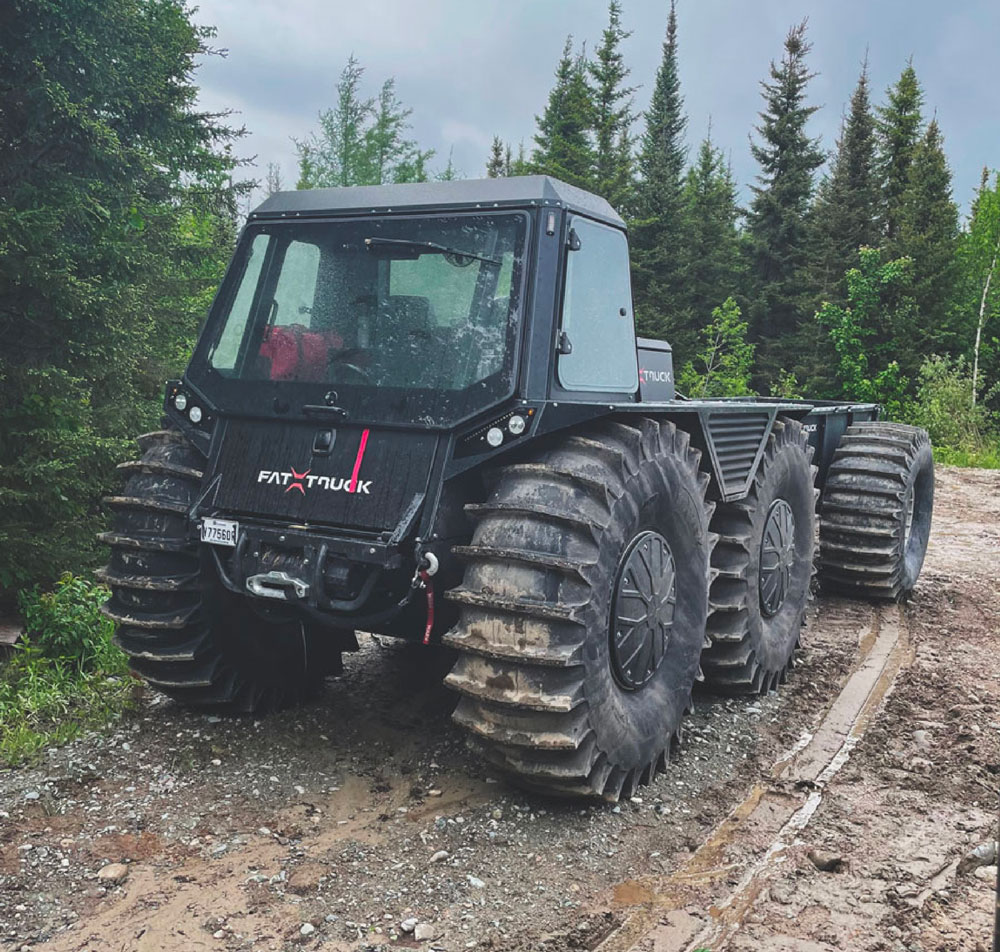 When necessary, Diafor can deploy low ground pressure support equipment, such as the Prinoth™ Panther T8 which can be used as a rod sloop and/or for transporting the samples and supplies that are needed for drilling. Diafor also has access to FatTruck vehicles and is currently working on the design of a crawler drill.
Beyond the equipment, Diafor's team is aware that what also makes a big difference in terms of impact on the ground is traffic. Careful planning of the drilling site mobilizations and supply reduces machinery traffic in the forest by more than 50%. Indeed, Diafor ensures that its environmental impact is minimal!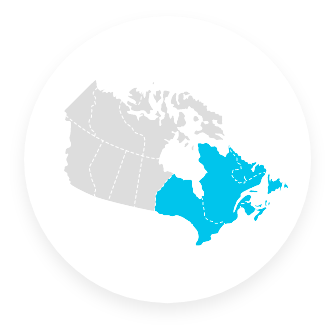 We work in Eastern Canada
Our team travels throughout Eastern Canada for your drilling projects: Ontario, Quebec, New Brunswick, Newfoundland and Labrador.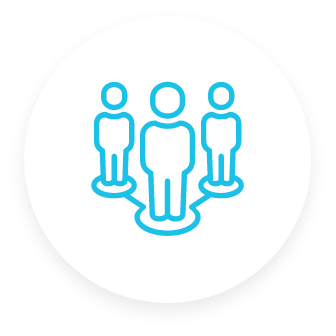 The professionalism and expertise of Diafor employees, as well as their communication and efficiency, make our reputation.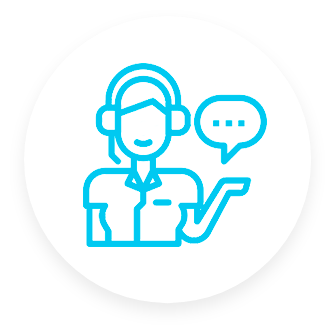 Our flexibility and desire to help
You have a drilling project in mind? You are wondering if we have the required equipment? Write to us, and let's see together how we can collaborate.
Nous sommes là pour vous!
Que vous soyez à la recherche d'un nouveau défi, que vous souhaitiez collaborer avec nous ou en savoir plus sur Diafor, contactez-nous.
960, RUE ROYALE MALARTIC QUÉBEC, J0Y 1Z0, CANADA
(819) 757-4459 | TOLL-FREE : 1-855-203-1191